Democrats scored a string of state attorney general victories on Tuesday night, ousting loyal oil and gas allies and threatening to add to mounting lawsuits against the industry over climate change.
The party flipped four states and held 13, re-electing incumbents in seven of them. in an election sweep that secured Democrats 27 states that represent over 58 percent of the U.S. population and 63 percent of the nation's gross domestic product. The top-cop posts are considered the "most effective way" to challenge President Donald Trump's environmental agenda.
During the Obama administration, Republican attorneys general became a fearsome opposition force, coalescing around legal challenges to landmark power plant, health care and water regulations. The new Democratic majority comes as the party's rising stars are already jockeying to make names for themselves by sparring with the Trump administration.
The sweep Tuesday comes as climate change-related litigation at the city and county levels is finally making landfall in state capitals, with two states now suing oil companies and another charging ahead with an investigation that's likely to lead to a third lawsuit.
Rhode Island became the first state to sue the industry directly in July. The Ocean State named 14 oil and gas behemoths and their subsidies in a historic suit accusing the firms of creating a public nuisance under state law by failing to warn the public and regulators of warming and sea level rise the companies knew would result from increasing emissions.
Last month, New York's acting attorney general sued Exxon Mobil, alleging that the nation's largest oil company defrauded investors by obscuring the risks its business faced due to climate change and regulations to mitigate it.
The newly elected Democratic attorneys general in those states are expected to continue the suits.
But the seats that flipped blue could threaten an industry that notched big wins on Tuesday night after spending more than $100 million to successfully tank three ballot measures to reduce greenhouse gas emissions.
In three states, the industry lost key allies.
Democrat Dana Nessel in Michigan routed her GOP opponent Tom Leonard, the state representative handpicked to replace outgoing state Attorney General Bill Schuette, who in September filed an amicus brief backing Exxon Mobil and calling climate change "unsettled science."
In Wisconsin, Republican Attorney General Brad Schimel, who stormed to Exxon Mobil's defense in October, fell to Democrat Josh Kaul. The former prosecutor painted Schimel as a corporate stooge who "put the interests of polluters ahead of" the Badger State.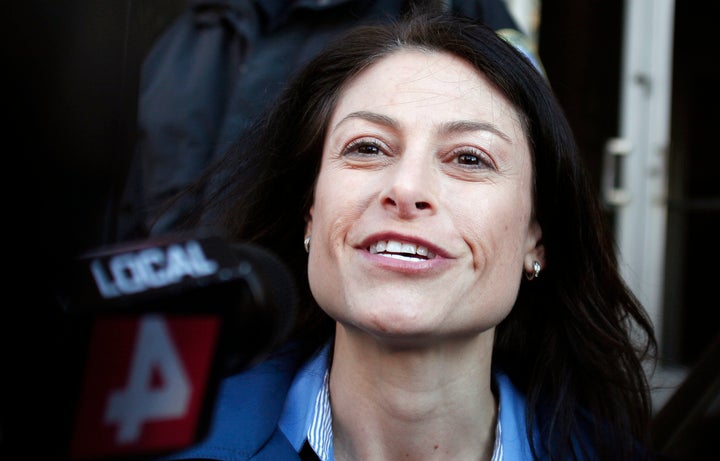 Nevada Attorney General Adam Laxalt began quietly deploying his state's legal resources to fight New York's investigation of Exxon Mobil two years ago. Not only did he lose his bid for governor to Steve Sisolak on Tuesday, but Democrat Aaron Ford also edged out Laxalt's heir apparent, Wes Duncan, in the attorney general race.
Mile-High Standards
A slightly different dynamic emerged in the Colorado attorney general race, where Democrat Phil Weiser bested Republican George Brauchler, who unsuccessfully ran for the GOP gubernatorial nomination this year.
During the campaign, Weiser, a professor at the University of Colorado Law School, said he was "uncomfortable" with suing Exxon for its role in causing climate change.
In an interview with HuffPost, Weiser said he'd consider the legal options available under Colorado law to hold polluters accountable for climate change. Yet he expressed skepticism about suing oil companies, suggesting it would make more legal sense to sue coal companies, which are already financially "on the ropes." He said he hadn't yet looked at the lawsuits the City of Boulder and two nearby counties filed to recoup climate damages from oil companies.
"I haven't studied them enough," he said. "I know the cases exist. I haven't actually analyzed them in terms of the legal and factual merits."
Asked whether he was avoiding making any remarks that oil and gas interests ― including the law firm that donated most to his campaign ― might interpret as a threat, he said: "I am a lawyer first, and lawyers are trained to do their work before they reach their conclusions, and if I haven't done the work, I don't have a conclusion."
Kaul declined an interview request, and Nessel and Ford did not respond to repeated requests for comment. It's unclear how high a costly, time-consuming battle with deep-pocketed, well-lawyered oil companies might rank in their priorities. A former official in Michigan with knowledge of Nessel's thinking said she's likely to take on the issue.
"She's serious," said the source, who requested anonymity because they were not authorized to speak on her behalf. "She wants to go on offense. And I think she's got the wind behind her."
But the Democratic Attorneys General Association said it "will be something determined state by state based on the laws of the state and the powers of the office."
"However, as we know, Democratic AGs have been real leaders on climate litigation," Lizzie Ulmer, a spokeswoman for the Democratic Attorneys General Association, said in an email. "We know that some of our newly-elected AGs have made mentions or talked about these issues on the campaign trail."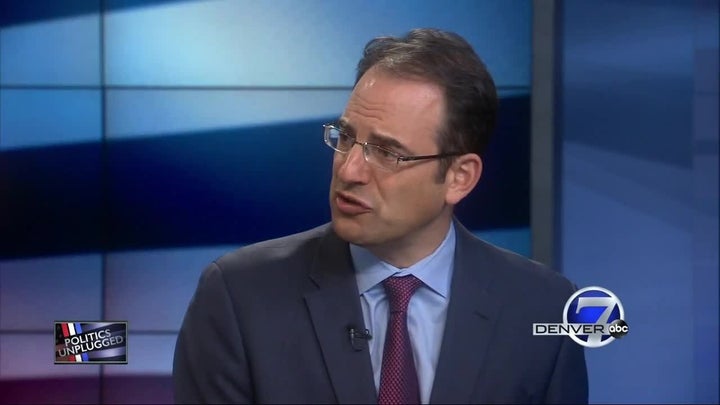 It's difficult to tell which state's lawsuit might serve as a model for newly elected attorneys general. New York is suing under the Martin Act, an anti-fraud statute passed in 1921 to curb Wall Street excesses. Without robust financial centers, few other states have such laws on the books. And critics of the suit say it's a roundabout way of holding oil companies accountable for funding a Big-Tobacco-style misinformation campaign about climate science for decades.
Rhode Island's case offers a more direct path toward litigating responsibility for climate change, but is based on a state law that qualifies pollution of public property as a nuisance ― an argument federal courts have rejected in climate suits.
Another potential avenue could be the one newly re-elected Massachusetts Attorney General Maura Healey is pursuing. For nearly three years, her office has been investigating Exxon Mobil alongside its New York counterparts since documents unearthed by InsideClimate News and the Los Angeles Times revealed that Exxon Mobil had understood climate change in the late 1970s. (Royal Dutch Shell, the Anglo-Dutch giant, predicted in 1998 it could someday be sued over climate change.)
Instead of probing alleged financial crimes, Massachusetts is focused on potential violations of the Bay State's consumer protection laws that prohibit unfair and deceptive advertising, including the failure to disclose known risks and hazards associated with a product. The company sued the state, arguing it doesn't have jurisdiction to prosecute such a case because Exxon Mobil, headquartered in Texas, does not operate there. But the state's top court ruled that its franchised gas stations qualify. Exxon Mobil is now appealing to the Supreme Court.
Last week, the nation's highest court rejected the Trump administration's request to halt a lawsuit over climate change filed by 21 plaintiffs ages 11 to 22. The 9th U.S. Circuit Court of Appeals granted the stay on Thursday, pausing the suit. But the Supreme Court's decision suggests that, even with a stacked conservative majority, the justices could allow the Massachusetts case to move forward.
If it does, at least a dozen other states, including many of those with Democratic attorneys general, have virtually identical consumer protection statutes that could be used to sue Exxon Mobil or other oil companies.
"This is not a case in which the company can credibly argue that these risks were not known," Carroll Muffett, president of the nonpartisan Center for International Environmental Law, said by phone. "There's simply too much evidence to the contrary in the public eye now."
All Eyes On California
The movement of states suing the fossil fuel industry over climate change won't hit critical mass, however, until California joins the fight, experts say. During a call with reporters hours after New York announced its suit against Exxon Mobil, California Attorney General Xavier Becerra said he'd "take a close look at the filing by New York" ― an intriguing prospect if only because California is one of the few states with financial statutes similar to the Martin Act.
Yet he's avoided the issue over his nearly two-year tenure, drawing criticism for what ThinkProgress called a "soft approach toward Exxon's climate deception." Campaign contributions he received raised questions about his willingness to take on the industry.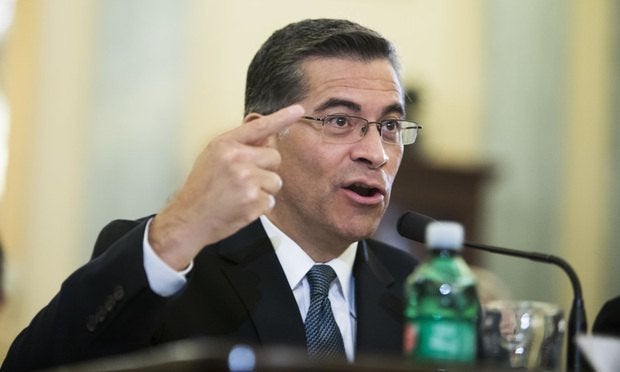 In September 2017, the oil and gas firm Phillips 66 maxed out its contributions to Becerra. In April, the attorney general accepted a $10,000 donation from the political action committee of Exxon Mobil's law firm, O'Melveny & Myers, filings show.
The firm represents many large corporate interests, but the timing of the donation points to the oil giant, one of its biggest clients by market capitalization. It came one week after footage surfaced of the former Mobil chief executive in 1998 ― before the firm's merger with Exxon ― admitting to the link between emissions and climate change, two weeks after a federal judge dismissed Exxon Mobil's lawsuit against Massachusetts and New York, and three weeks after a landmark moment in the climate suit filed by the cities of San Francisco and Oakland.
Becerra swept to victory on Tuesday after outgoing Gov. Jerry Brown (D) appointed him to his position last year. Now, as his state reels from a devastating series of wildfires fueled by climate change, pressure is mounting for him to decide whether to launch a suit of his own against the oil industry.
"All eyes are on Attorney General Becerra, who is now elected on his own right," said Judith Enck, a former regional administrator at the Environmental Protection Agency. "The science links some of the wildfire damages to climate change, and why should the taxpayer have to foot the bill when Big Oil deceived the public? Becerra should really seriously consider a Rhode Island-style lawsuit."
Becerra has nonetheless burnished his credentials among environmental advocates, having already sued the Trump administration over the rollback of environmental regulations 24 times. He won 14 cases, and others ― including a challenge the EPA's gutting of fuel economy rules and power plant regulations ― are ongoing. He also established his office's first Bureau of Environmental Justice.
"Attorney General Becerra has a very strong track record in fighting and winning to protect our people and planet," Sarah Lovenheim, an adviser to the attorney general, said in an email. She pointed to his past statement on the issue: "It's our policy at the California Department of Justice not to confirm or deny any potential or ongoing investigation."
The Golden State's armies of lawyers could offer vital reinforcements for beleaguered smaller states.
"We'd love to get Vermont on board, but there's only so many people working in the AG's office there," said Jamie Henn, the co-founder of the environmental nonprofit 350.org. "California has hundreds of lawyers."
Read more: http://www.huffingtonpost.com/entry/midterms-democrats-attorney-general-climate-lawsuits_us_5be5f199e4b0e8438897aa58